read
4
min.
If you've been wondering if it's a good time to update or redesign your website in 2023, 88% of online consumers are less likely to return to a site after a bad experience, Read our top reasons for doing a website redesign.
"If you own a website, you know how important it is for users to connect with you and your brand. To connect with visitors, your website design should be clean, professional and user-friendly. But what if it is not? Would it be a good idea for you to decide on a website redesign?"
"A website redesign can take a long time to implement, give results, and design leads to conversions. Still, it is an essential process to get the attention of your ideal customers."
1. The existing website looks outdated so first revise your old website
It's simple for a site to become obsolete nowadays. Simply see configuration patterns reports from one year to another. Nothing at any point remains on-pattern for a really long time, This issue gets exacerbated when there's nobody focusing on the site — either on account of the absence of information, not sufficient opportunity, or unadulterated carelessness.
"A website redesign can take a long time to implement, give results, and design leads to conversions. Still, it is an essential process to get the attention of your ideal customers."
2. Increase User Experience:
Poor user experience makes the visitor bounce to other websites. UI doesn't draw new visitors but it improves the experience of the visitor to your website. The more they are convenient, the more they spend time. Understanding the visitors' needs and what are the primary expectations can help you bring out a good user experience for your customers.
3. Search engine optimization and website performance
So, you have a great website but if no one can find it, it would not be of much use. It is necessary to ensure that your website is optimized and contains high value and keyword-rich content. It ensures that your site shows up at the top of the search rankings also. The website structure was tedious for some users as well as for search engines. To counter this, we analyzed our best performing, high-value pages and used them as the cornerstones for our new website structure. The speed at which your website loads is another important aspect. Slow-loading websites can cause you to lose visitors even if the quality of content and the visual impact striking. Users might get bored waiting for the site content to load. Thus, abandoning your site for that of your competitors, resulting in loss of revenue and conversions.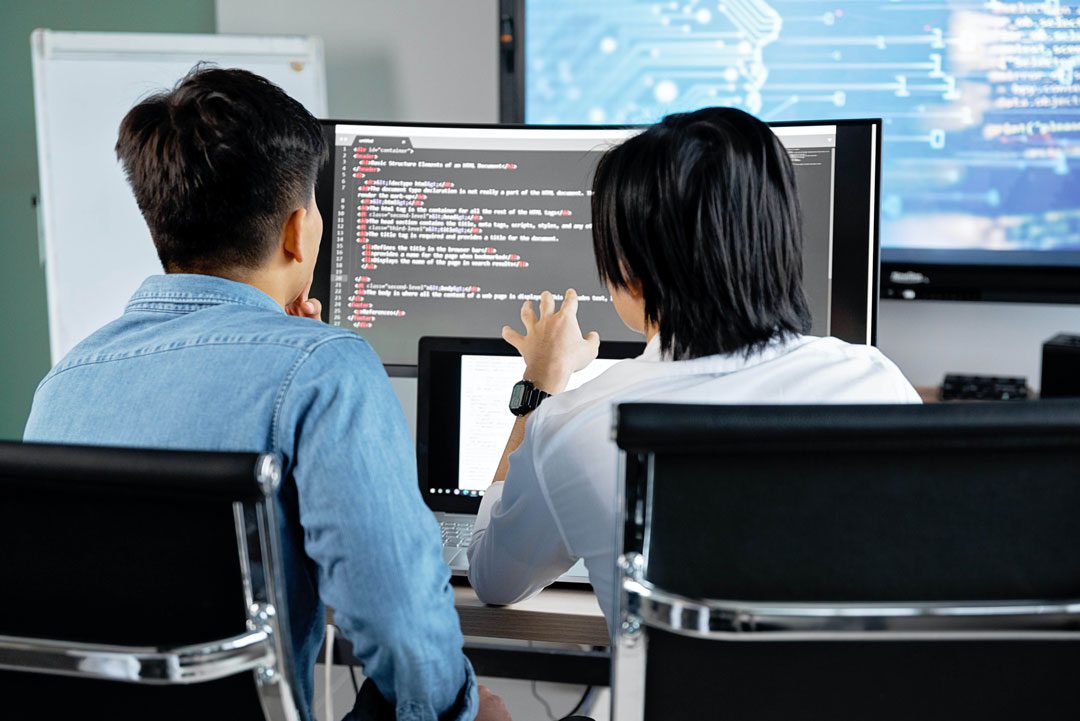 As the world becomes a better-connected place, it creates a new set of problems and concerns for itself. Security, privacy and data sanctity are of the utmost importance to users and they should be to the information contained on your website. Older and outdated gets infected by malware as the website poses security risks. Your website may get prone to attacks by hackers, posing security risks, leaking sensitive information and reducing the overall credibility of your brand. Securing your website with a certificate and ensuring that you use up-to-date technology and a reliable web hosting provider is the way to go.
If you find your website difficult to make changes, it is the right time that you should work on website redesign. Traffic to the website usually relies on content and images. If this content and images cannot be updated by those who have access, you are losing out on potential users and leads. Over the world, web agencyies are now creating websites that can be edited and updated on the move. This ensures that you never run out of relevant, engaging content and stay at the top of the competition.
Most visitors will move away from websites that are load slow, cumbersome and outdated. Having a relevant, up to date, responsive and attractive website is the need of the hour. Mostly Website visitors are impatient. With their interest span towards the loading speed, content quality and relativeness being around 8 seconds on an average, your website bounce rates and lead generation capability are in your hands. What happens if you have visitors on your website and your website goes down? For such critical situations, you also need to be prepared for website downtimes.
Allocate enough resources to this critical aspect of your business to ensure steady returns and a loyal customer base that stays.
Have you ever pulled up a website on your phone or tablet and couldn't quite read the content? Whether it's because the text was too small, or you couldn't find the links you wanted, making sure your website is optimized for more than the desktop experience is increasingly important. In a world that is shifting to mobile-first, your website needs to be responsive for consistent user experience. According to report, 70% of all internet access comes from mobile phones. With so many existing and potentially new visitors who will be checking out your website on their phones before their computers, make sure you optimize the mobile experience to ensure a positive lasting impression for your visitors. That's why the redesigning efforts of your website must complement mobile devices, Consequently, you will be able to garner more visitors than you can imagine. You should take special care of your site's load time, navigation, user interface, and other design elements that might improve mobile functionality.
"A website redesign can take a long time to implement, give results, and design leads to conversions. Still, it is an essential process to get the attention of your ideal customers."
We believe that the best services make a customer, not a sale! Get in touch with us today and let us know how we can help you build your next project.