read
3
min.
A mobile-friendly web design for your website is essential in today's hectic culture. More consumers than ever before using their smartphones and tablets to visit websites instead of spending time going to a computer. The Top 10 Benefits of Mobile Friendly Web Design will be discussed.
Our Top 10 list of advantages of mobile-friendly web design!
Check out these 10 business advantages of mobile-friendly site design if you're not sure how important it is for your company.
1. Google penalises companies with non-mobile-responsive web sites
Every time someone in your neighbourhood searches for your business, you want it to be at the top of the results. Google is committed to ranking mobile-friendly results higher. They even include a link to test your site's mobile responsiveness.
2. More viewers will come to your website
Nowadays, mobile devices account for about 40% of all website traffic. In order for 40% of your users to interact with your website, it must be mobile-responsive. If a page doesn't function properly on a mobile device, many mobile consumers will simply click away from it.
3. Your SEO ranking won't suffer from duplicate content penalties.
Google also penalizes websites that have two versions—one for desktop users and one for mobile users, for instance. It wants to see original stuff, and if you duplicate your website, you aren't giving it what it wants to see in terms of original content.
4. Make managing your material simpler.
Duplicate versions of your content hurt your search rankings in more ways than one. It's difficult for the time and effort put into maintaining your website. Wouldn't it be fantastic to only have to enter new information once and be done with it?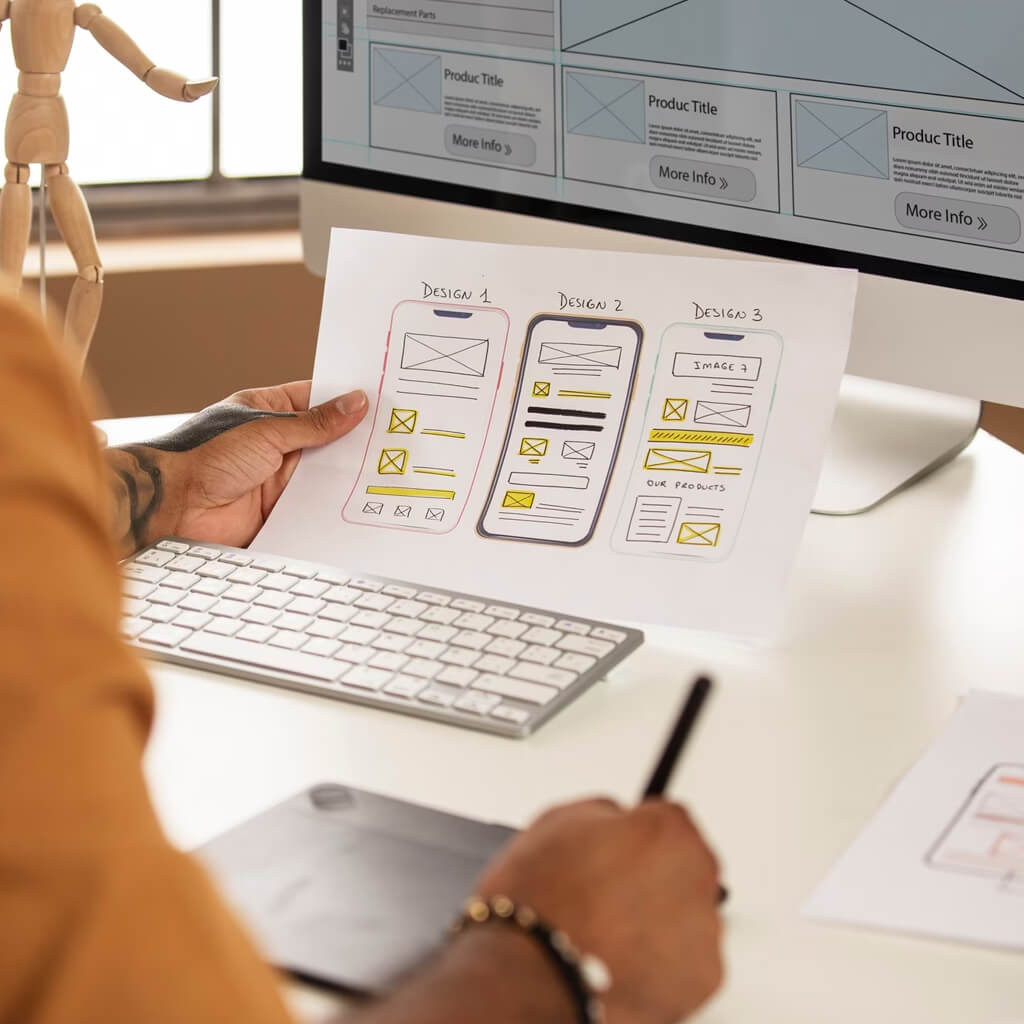 5. Benefit from the capabilities that mobile browsing has to offer.
Your clients' phones may do a lot of things, including revealing their position and allowing them to download apps. Considering these extra elements while you create your web page might have a significant impact.
6. Make offline content access for mobile users easier.
Mobile users can still choose to view crucial content offline even if they don't always have access to the internet. It is considerably simpler to do that when using a mobile responsive design.
7. Mobile-friendly design facilitates online shopping.
Customers may decide to postpone making a purchase until they can go back to their computers or perhaps miss it entirely if your website is slow or difficult to load on a mobile device. If your website is difficult to use on mobile devices, you'll lose out on a lot of sales.
No more merging data sets to completely comprehend your clients' browsing patterns, their origins, or the success of your most recent marketing campaign! Your data will all be in one location.
It's wonderful if your competitors' websites aren't mobile-responsive yet. You've got the upper hand. On the other side, you don't want to update your website last.
The future of internet browsing probably lies with mobile devices. People are using tablets and smartphones at an increasing rate. Giving them the support they require to continue using your website is simply excellent business practice, not to mention avoiding the need for a complete website overhaul in the future.
The future of web design does not involve making it mobile-friendly. Keeping up with it is essential to sustaining the success of your business because it is the current trend. Get in touch with us if you need assistance enhancing your website's mobile friendliness!